As a Portfolio Manager, you will be creating funds on the basis of portfolio management and earning performance fees. You will be using capital invested in a fund by Investors to trade.
Learn more about what is a fund and how it compares to strategies.
Log into your Personal Area (PA).
Head to the Portfolio Management tab.
Click on the Portfolio Management card.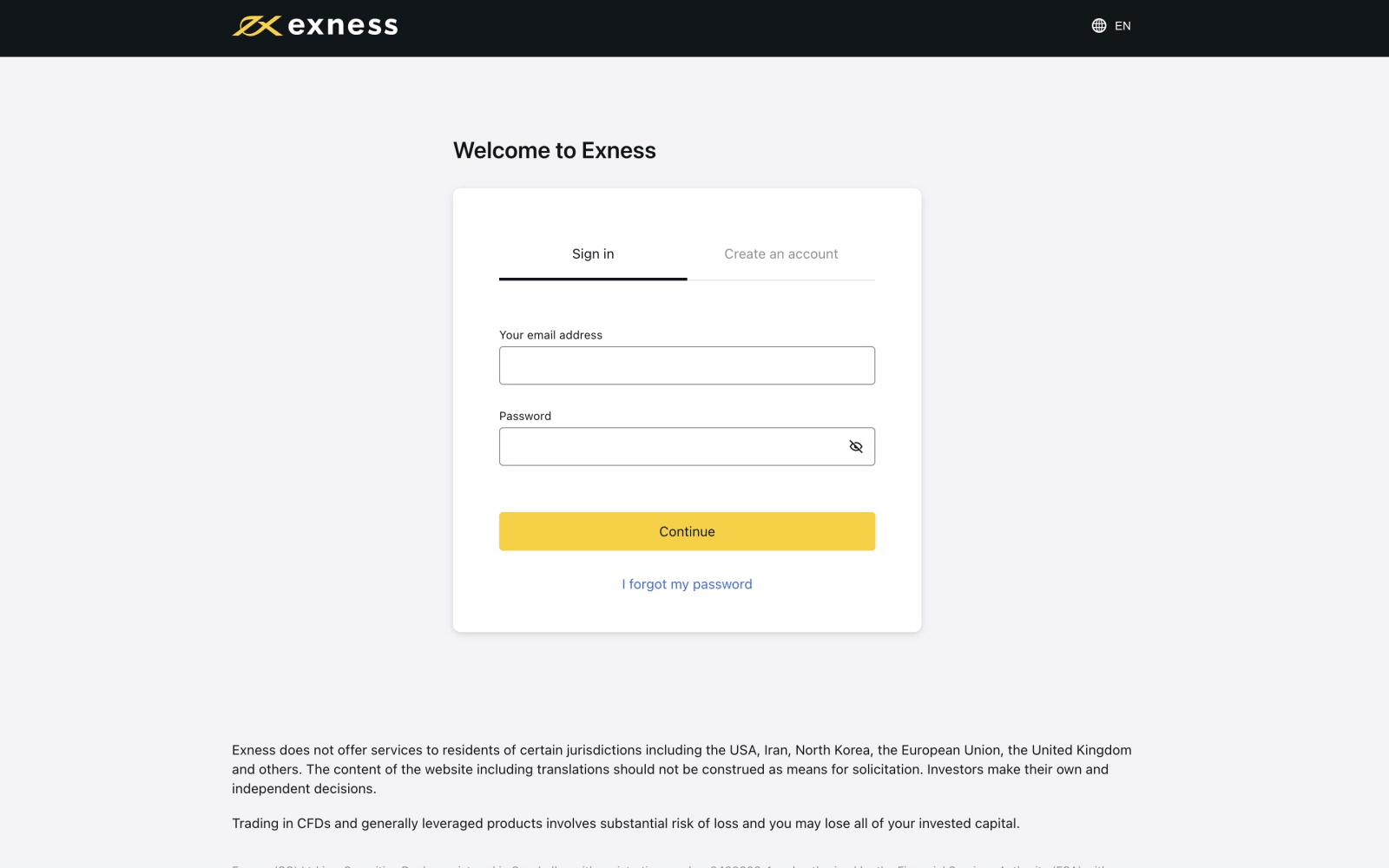 Next, we'll show you how to get started as a Portfolio Manager (PM):
Complete the onboarding process
First, you will have to go through a 3-step process which includes KYC, profile completion, and accepting the Code of Ethics.
KYC
KYC involves fully verifying your PA before embarking on their Portfolio Management Solution journey. This includes:
To submit Proof of Identity (POI)
To submit Proof of Residence (POR)
To complete their Economic Profile
Verification is only required once for a respective Portfolio Manager's entire PA. To know more about how to go about verification, read our detailed article here which includes an instructional video.
Profile Completion
Once verified, you can create a profile; an essential part of acquiring Investors. It is advisable to pay great attention to details when creating your profile, as this will be visible to potential Investors looking to invest in your fund.
Details required in the profile sections are:
Profile photo

Upload a clear and actual photo of yourself. The technical requirements of the photo will be displayed when making an upload.

Messengers and social media platforms

Add your preferred social media and messenger accounts for Investors to contact and stay connected to you on those platforms.

Professional background

Give Investors a little insight into your trading style, experience, goals, and outlook on portfolio management.
Important: Do keep in mind that there are content guidelines to follow when creating your profile to ensure that the content does not contain information that may be deemed misleading, abusive, or inappropriate. Learn how to edit your Portfolio Management Solution profile.
Code of Ethics
To build lasting relationships with your investors, Portfolio Managers are required to accept the Code of Ethics by passing a short questionnaire.
This is to ensure Portfolio Managers are aware and share the same values with their investors such as prioritizing their investor's best interests, providing fair and reasonable fees, and being responsive to requests and complaints.
The number of attempts to pass the questionnaire is unlimited. Those with an unaccepted code of ethics will be not able to invite investors, share their fund links, and create funds.
Creating your first fund
On your PA, click on the Portfolio Management tab.
Click Create.
Select Portfolio Management.
Select an account, either Pro or Institutional Pro.
Set a trading password and select a Leverage option. Click Continue.
Set a Fund Name and Fund Description. Click Continue.

The Fund name is important, so keep it clear and professional to attract Investors.
The Fund description is the best chance to share your trading experience, strategy, and a bit about yourself; take the time to use this to your advantage.
Set up a performance fee rate and minimum investment amount.
Next, select the type of start allocation, either Instant start or Manual start.

Instant start: any time an Investor opens an investment for this fund, all orders, including existing open orders, will be copied to the investment immediately.
Manual start: when an Investor opens an investment, you will receive a start allocation request; You can then decide when to start allocating orders based on your trading strategy. All orders, including existing open orders, will be copied by that investment once allocated.
Click Create a fund.
Your fund is now created.
Note: Portfolio Managers are assigned a trading reliability level (TRL) based on their trading activity. To invite investors in funds PMs need to have high and significant TRL.
How to achieve high and significant TRL in a fund
To get a high and significant TRL, a PM needs to perform trading. To do this he can invest his own funds and trade on them:
Click on Invite investors on the fund page.
The next page will show a suggestion to improve your TRL by either using the available capital in the fund or investing your own money in the fund.
The next page will show a suggestion to improve your TRL by either using the available capital in the fund or investing your own money in the fund.

Select Portfolio Copying.
Next, approve the join request from the Portfolio Management section in the PA.;
On the Exness Investor PA, click on Invest in the fund page.


Create a new investment by entering an amount you wish to invest. If you do not have sufficient funds, top up your investment wallet. After entering the amount, tap Invest and then confirm the action.
Click on the tick box to activate Distribute profit automatically, if you prefer.
Enter the preferred percentage (no decimals) of distributed profit withdrawal.
Click Continue.
A summary of your investment will be displayed. Click Confirm.

Back to the Portfolio Management section in the PA, you can start trading to achieve the required TRL to invite more investors.
Fund guide
Once you've created a fund, there will be a guide displaying the steps to be taken for the funds and to show the progress of your fund.
Note: The fund guide will be hidden once you've completed all the steps.
Step 1: The first step to be taken is to invite Investors to join your fund. You can do so by sharing the fund link, fund code, or QR code.
Note: You have to accept investor requests in order to make your fund available for investing to the requesting investor under the Requests tab.
Step 2: The next step is to perform trading. Every order will be allocated across investments in a fund based on Portfolio Management rules.
Step 3:The final step would be getting your first performance fee from investments with profit. You will receive a performance fee at the end of the billing period for each investment that has a profit. The fee will be credited automatically to your dedicated trading account.

The guide displayed will be hidden once all the steps have been completed. A green tick will appear next to the fund name on the fund details page and in the fund list, indicating the successful completion of all steps.
Here are some articles you may find useful when creating your fund:
Once you've created a fund, the next steps are to:
You are now a Portfolio Manager.